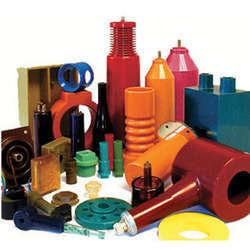 Polyurethane track rollers offer superior load bearing capacity, function in a variety of temperatures, are impact resistant, are non-sparking and non-conductive, are non-marking, and reduce noise. Precision rollers are available as: concave roller, convex roller, straight roller, hubbed roller, v-groove roller, bearing cover, coated bearing, bushing, and more.

Track rollers (or "cam followers") are designed such that they spin freely. Our track rollers are offered with four different choices of bearings: needle, ball, plastic and sintered bronze. Typically, track rollers that come with needle bearings have the capacity to withstand high loads and support perpendicular/radial loads more easily. Those with ball bearings work very well for misalignment issues. They support parallel and radial/perpendicular loads very well. Track rollers are also ideal for high speed handling applications.

Our rollers are engineered using proven and high-quality processes to deliver reliable performance and excellent durability. We can design track rollers that meet your specific industrial or work requirements effectively. We pride ourselves on our timely deliveries and competitive prices.