Manufacturers of PU Conveyor Rollers
Polyurethane conveyor rollers are less expensive than stainless steel rollers, are quieter, and will not wear out a conveyor frame. Precision rollers are available as: concave roller, convex roller, straight roller, hubbed roller, v-groove roller, bearing cover, coated bearing, bushing, and more. 

Polyconveyor rollers have become essential not just to material handling but several other day-to-day industrial applications as well. It is important to invest in conveyor rollers that meet your requirements effectively and cost-efficiently. By opting for Gallagher polyurethane rollers, you'll enjoy outstanding performance and durability. 

Our polyurethane conveyor rollers offer greater efficiency compared to stainless steel counterparts. They are also more durable. Polyurethane conveyor rollers also do not put undue stress on conveyor frames. 

You can order conveyor rollers from us in the hub and bearing materials of your choice. Regardless of the specifications you go for, you are assured a robust product that meets your performance expectations. You can order conveyor rollers that are perfectly tailored to your needs. 

We offer competitive pricing and timely deliveries. We also assist you in identifying the ideal polyurethane solution for your specific work/industrial application.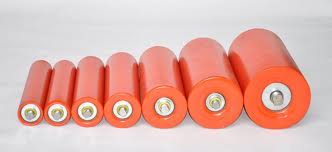 Hub Material:
Aluminum
Steel
Sintered Bronze
Brass
Many Plastics

Options:
Bearings
Seals
Low/High Resilience
Dual Durometer
High Temperature Heat Resistance

Bearing Choices:
Ball
Needle
Sintered Bronze
Plastic